Bleisure in Italy – Part One
Meet right here. In South Tyrol
Make South Tyrol the inspirational setting for your next offsite meeting, incentive or event. In true South Tyrolean style, your team will experience our commitment to sustainability, quality and authenticity as well as those unexpected surprises that will become memories to treasure.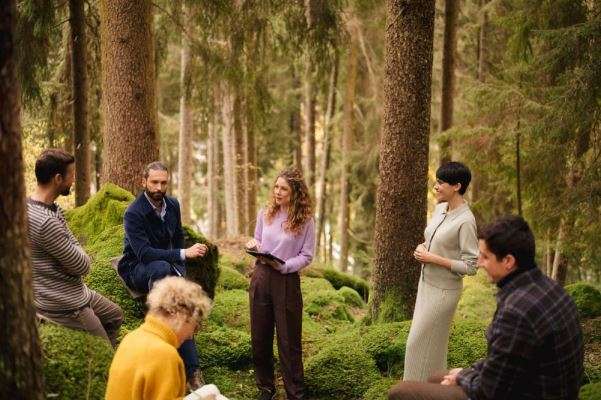 What sets events in South Tyrol apart from other business destinations? The natural backdrop of the jagged Dolomite peaks and undulating vineyards for one, and our professional venue providers who have perfected the art of warm, unobtrusive hospitality. Experience strategy workshops in wood-panelled rooms, board meetings in medieval fortresses and team building events in gyms with rock climbing walls, followed by aperitifs, evening walks or after-work yoga.
Discover more: https://enit.it/en/bleisure-south-tyrol
Emilia-Romagna offers all the ingredients to create your perfect event
Emilia-Romagna is a destination with endless charm, where beauty and a great tradition of hospitality blend with functionality: Here, every business trip can become something very special! Exceptional locations such as state-of-the-art congress centres, charming historic mansions or the Ferrari Museum are just some examples of the colorful range of possibilities.
The region has over 1,100 event venues with a total capacity of almost 400,000. The Convention Bureaus of Bologna and Rimini offer the biggest and most important venues for congresses. The Food Valley, the Motor Valley, picturesque art cities such as Bologna, Modena, Parma or Rimini as well as outdoor activities along the 110 km long Adriatic coast provide a full range of incentive and travel experiences.
Discover more: https://enit.it/en/bleisure-emilia-romagna
Welcome to Friuli Venezia Giulia – land of meetings
Located in the heart of Europe, Friuli Venezia Giulia has always been a land of meetings, languages, cultures and traditions. Due to its strategic position, it is easily accessible from the main European cities and is an ideal destination to host any type of event. The ancient charm of Central Europe, the great horizons between sky and sea, the mountain paths: landscapes and scenery suitable for the realization of great events.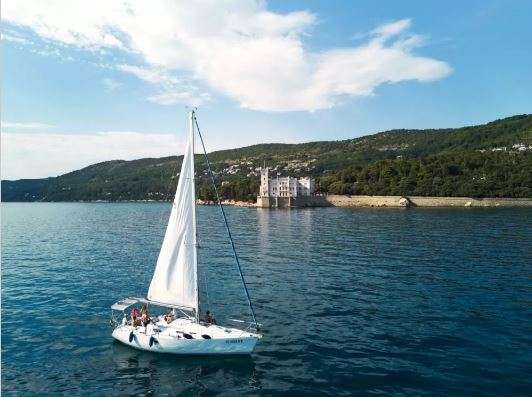 When work gives way to free time, Friuli Venezia Giulia offers MICE operators numerous opportunities to have fun, rest and discover the territory. A few steps from Trieste, a window on the sea, or from Udine, capital of the medieval Patria del Friuli, opens a setting of breathtaking landscapes, such as the enchanting hills of Collio, famous for their fine wines and the Carnic Alps, perfect for adventurous hikers.
Discover more: https://enit.it/en/bleisure-friuli-venezia-giulia
Your Liguria is here
Liguria is the ideal destination for international bleisure tourism: perfect to host congresses and prestigious events in its facilities. It offers professionals wishing to extend their stay breathtaking natural and marine panoramas, such as those in Cinque Terre.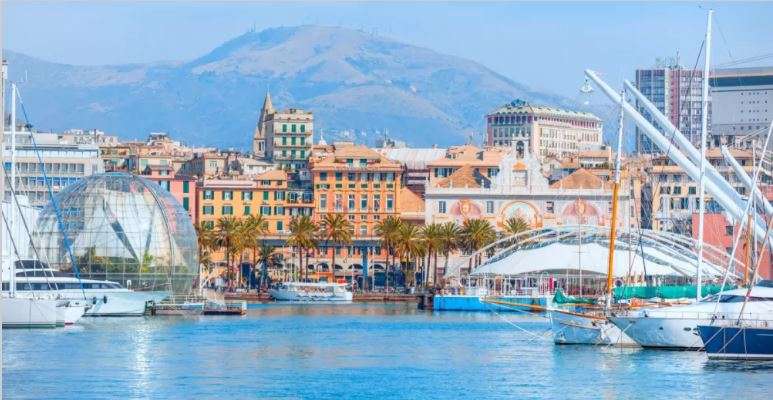 You can experience glamorous moments in Portofino or visit regal cities such as Genoa, with its Palazzi dei Rolli, a Unesco World Heritage Site.
Discover ancient medieval villages in the hinterland or seaside towns such as Alassio and Sanremo, with their splendid palaces, villas and gardens.
The region's narrow and long territorial conformation where distances are easily covered in a few hours, allows the ability to combine business travel with the 'leisure' discovery of the territory in a highly sustainable approach and transversal experiences, ranging from the mountains to the sea, from villages to cities rich in history.
Discover more: https://enit.it/en/bleisure-liguria
Lombardy: soul, business and leisure
Each year, the region attracts more than 15 million tourists to its accommodation facilities, thanks to its mountains, lakes, the almost 400 museums, the cities of art, villages, and a wide variety of food and wine products, but, it is also thanks to the possibility it gives of practising many different sports and the way it offers its visitors a high quality of hospitality.
Lombardy is also an ideal location for business trips, thanks to the efficiency and ubiquity of its services. It has excellent connections with the rest of the world thanks to the presence of three airports. Milan, the regional capital, is also one of the main European hubs for high-speed trains.
Whether for a weekend or a whole week, a holiday can certainly be sustainable, affordable and suitable for everyone and in line with the new travel trend of the future, which increasingly combines leisure and business.
Discover more: https://enit.it/en/bleisure-lombardy
Piedmont – the place to experience
Thanks to its diverse territory, Piemonte can host corporate events, congresses, incentive tours and weddings all year round. From the UNESCO World Heritage Sites of the Royal Residences and the "Vineyard Landscape of Langhe Roero and Monferrato", the enchanting Lakes Maggiore, Orta and Mergozzo, to the monumental complex of the Oropa Sanctuary and the charming City of Torino, first capital of Italy and UNESCO Creative City for Design, Piemonte has it all, offering a wide range of venues that combine a contemporary approach with a fascinating tradition.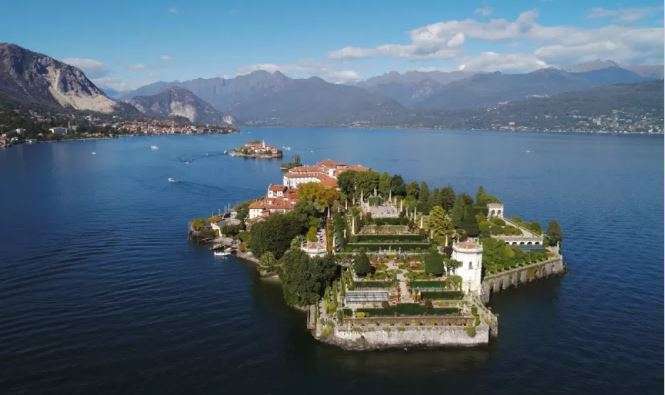 The famous museums with collections of ancient, modern, and contemporary art; the brand-new post-industrial locations in Torino, the marvellous waterfront villas and hotels on the lakes' shorelines, the castles and the cellars on the breathtaking hills and the great food and excellent wines, the whole Region is a veritable land of events!
Discover more: https://enit.it/en/bleisure-piedmont
Bleisure in Trentino
Welcome to the heart of Trentino, a region nestled between the majestic Dolomites and the rolling hills of olive groves, overlooking Lake Garda, where the combination of business and leisure creates a pleasant bleisure experience.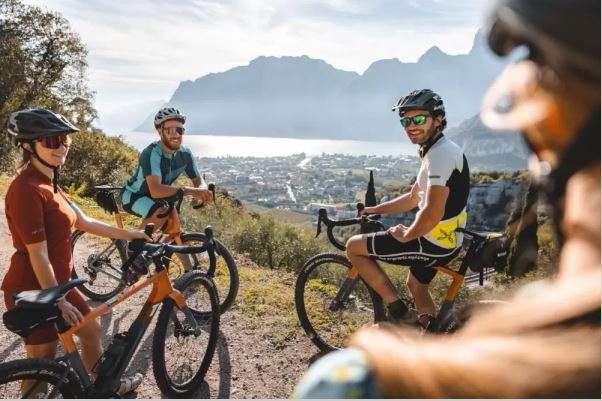 Trentino is not only a land of mountains but a small jewel, rich in culture, opportunities and attractions that capture the hearts of business travellers and MICE operators; the ideal setting for those seeking a perfect balance between work, relaxation, and outdoor activities. For business travellers, major cities such as Trento and Rovereto represent not only centres of innovation and progress but also headquarters of important companies and advanced research centres that attract professionals from all over the world. Business-friendly facilities, high-quality services, and the city's architectural beauty, create a welcoming atmosphere and an ideal environment for business and networking meetings.
Discover more: https://enit.it/en/bleisure-trentino
Bleisure in Valle d'Aosta
Valle d'Aosta, the smallest region in Italy, is surrounded by the highest peaks in Europe including Mont-Blanc, the Matterhorn, Monte Rosa and Gran Paradiso, offering unique experiences for travellers looking for the perfect balance between work and pleasure.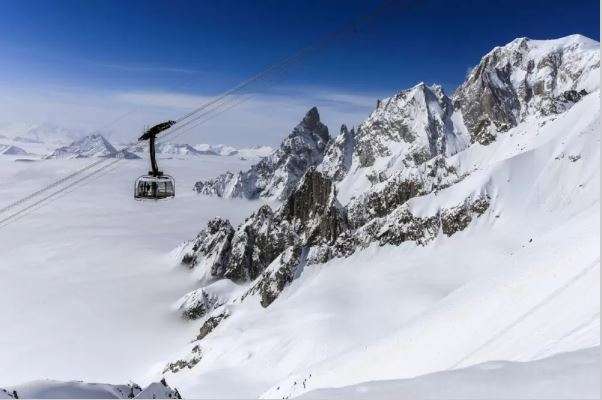 Valle d'Aosta is a place where spectacular nature is counterbalanced by a cultural heritage whose diversity can be described as unique in the Alps. The region is the kingdom of the peaks that are over 4,000 m in height, and it is the top destination for mountain sports. Winter sports enthusiasts have 1,200 km of downhill and cross-country ski runs and 28 ski resorts available to them, the best known of which are Cervinia, Courmayeur, Pila, La Thuile, Champoluc and Gressoney. In summer, the region offers countless attractions for all those who love outdoor sports: trekking with over 4,500 km of trails, mountain climbing, mountain biking with 4 bike parks and 1.000 km of trails, rafting, gliding, sport fishing, golf, just to name a few.
Discover more: https://enit.it/en/bleisure-valle-daosta
Veneto – nice to meet you
Veneto is everything you can imagine, from countless wonders to visit, emotions to experience all in one single region. In just a few hours' journey and within a few kilometres, extraordinary sights are to be discovered. Nine UNESCO World Heritage Sites, a rich artistic and cultural tradition and a variety of landscapes, the ideal destination for turning a business trip into an unforgettable stay.
What is there to do after a busy day of meetings and conferences?
Explore the cities of art such as Venice and its lagoon, Verona, the city of the Arena which is the second largest Roman amphitheatre in Italy featuring a rich program of summer performances, including the renowned Opera Festival; Vicenza, the city of Palladio; Padua, the city that boasts two World Heritage Sites; Treviso, the so-called garden of Venice; Belluno, the gateway to the Dolomites; and Rovigo, a location with lush green landscapes. Alternatively, discover an unusual Veneto by visiting the small villages, walled towns, villas and castles that adorn the area.

Discover more: https://enit.it/en/bleisure-veneto