Concern for the environment and preserving local cultures has reached every professional sphere, including the business events industry segment, and Madrid is working to achieve recognition as one of the most attractive destinations for sustainable professional events. From its wealth of green spaces and cultural heritage to PLUS, a new innovative platform for comprehensive management of legacy and sustainability in meetings, the city has plenty of things to be proud of.
That begins with the fact that Madrid, a city that receives almost 3,000 hours of sunshine per year, can easily be explored on foot or by bike. Wide sidewalks like those along Gran Vía avenue and Calle de Alcalá offer a convenient way to explore different areas and go sightseeing along monuments and almost 300,000 trees make the city not only exceptionally green, but also have an important impact on air quality. With many kilometres of cycle lanes, a cycle path forming a ring around the city's urban heart and BiciMAD, a service with almost 260 docking stations and over 3,000 fully electric bicycles, Madrid offers ideal conditions for exploring the city on two wheels.
The range of activities for a Madrid itinerary includes visits to the 200 parks, gardens, and natural spaces adding up to almost 16,000 acres of green spaces, such as the UNESCO World Heritage Site El Retiro Park, customised guided tours in Madrid's over forty museums including the renowned Thyssen-Bornemisza and the exciting mix of heritage and modern city life at La Zarzuela racecourse, one of the most well-known horse racing tracks in all of Spain.
Where Heritage and Sustainability go along
Madrid's versatility also shows when it comes to the various culinary and cultural experiences in the city. Madrid has more tablaos, or Flamenco venues, than any other city in the world that include internationally renowned places like Corral de la Morería as well as new venues such as Flamenco de Leones that attest to Madrid's still thriving Flamenco scene. The local cuisine can not only be experienced in the versatile restaurant scene, but also during hands-on cooking classes and workshops, a lunch at one of the city's many markets or a sustainable guided culinary tour of Madrid.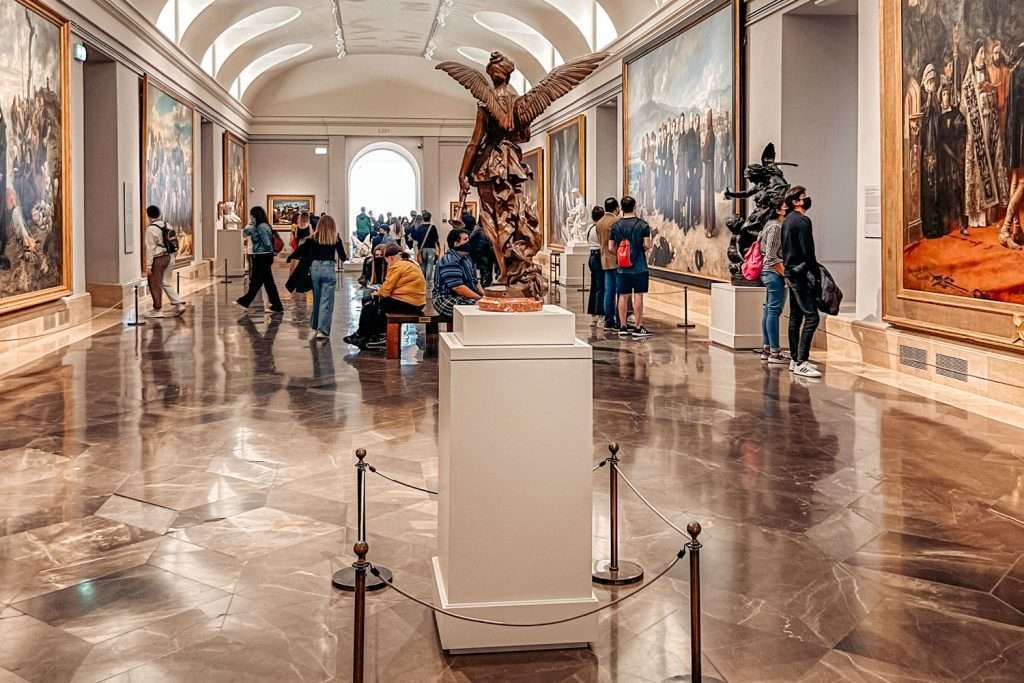 In general, sustainability has played an important role in the city's recent development, which includes modern initiatives in tourism and business events industry. One key project is the digital platform PLUS Legacy with US, a pioneer initiative in Spain that helps organisers effectively manage the sustainability and legacy of their events in line with the 17 Sustainable Development Goals (SDGs) laid out in the UN's 2030 Agenda. The tool allows individual sustainability reports to be created for every meeting held in Madrid and provides recommendations to minimise their environmental and social impact.
Flamenco, gastronomy, art, sports, artistic and culinary experiences, exclusive and adrenaline-filled activities… Madrid has everything that is needed to make an incentive trip a one-of-a-kind, unforgettable experience. Because doing business in Madrid is always a pleasure!